WEW will be back in 2024!
Meanwhile, check out WEW 2023 throwback photos on Instagram or drop by for a visit on Sundays
Sneak peak at WEW 2025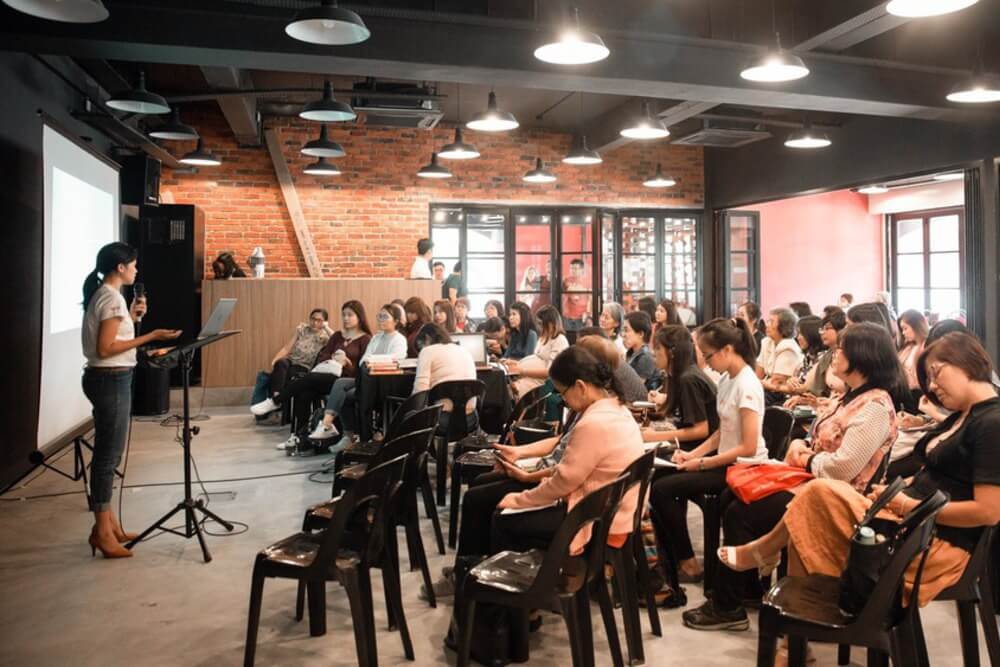 WEW is a church event organised by CERC once every year with the goal of teaching and encouraging Christian women to live faithfully for the Lord. WEW is exclusively for women only, women of all ages who wish to understand how the Gospel reality revealed through the Bible should affect their daily lives, and how they can be faithful Christian women. It doesn't matter if you're a secondary school student or a mother of three; married or single; Malaysian or not — WEW is for you!
Frequently asked questions
Event flow
10 March 2023 (Friday)
8PM - 11PM
Registration | Dinner for Sale
11 March 2023 (Saturday)
8AM - 6.30PM
Breakfast | Small Group Discussion
Small Group Discussion | Lunch
Venue
Parking
You may park at 99 Speedmart in PJS7/13. There will be shuttling services provided around PJS 7 and our shuttlers will bring you safely here.
Others
If you come by GRAB, you can search "Christ Evangelical Reformed Church".

If you are traveling by LRT, the nearest station is SS15 LRT Station. Lifts from the SS15 LRT station can be arranged.

If you need help with getting here, please reach Sin Roong via WhatsApp or call him at 010 896 8956.
Hear from ladies who have benefited from WEW in the past years!
Yvonne Yeoh, Working Adult
"I am thankful for how the faithful handling and teaching of God's Word by the women at WEW has brought so much encouragement to me, and I praise God for a body that continually strives to speak the truth in love till the day our faith becomes sight!"
Caren Liew
"I learnt a lot about God's good design for women, what is true womanhood as designed by my sovereign creator, and had a renewed view of myself. I appreciate the beautiful truth of womanhood, interesting hot topics and practical application for my life. I am encouraged and I truly recommend WEW to all ladies!"
Lee Joo Hui, Working Adult
"I've attended WEW events in previous years and found them to be very edifying. WEW has compelled me to think through what it means to be a Christian woman, and how I can apply my knowledge in my service to Jesus and His church in the different roles that God has called me to be."
Elena Lo
"It was a great experience for me even though I'm a Christian mum for 30+ years. It helped me to reflect how to become a better Christ-like mum and wife."
Charmaine Lee, Working Adult
"The overall experience was great. I met so many sisters in Christ who were eager to learn about God and his words. There were even elderly women who came to join us, which was very encouraging. The sessions were edifying as the older women shared their insights to how they have been molded and transformed by Christ to be godlier in their emotions and thoughts. It taught me that all of my being, even my emotions were created to glorify God because that's how he's made us for his purpose."