Resources
The Invisible and Visible Church
by Dr. R.C. Sproul
Are you a member in good standing at your local church? More importantly, are you a member in good standing of the invisible church? In this message, Dr. Sproul teaches us the distinction between the "Visible and Invisible" church.
This resources is available on the Ligionier website.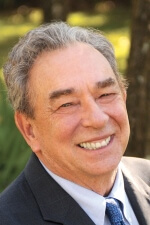 Dr. R.C. Sproul is chancellor of Reformation Bible College, copastor of Saint Andrew's Chapel in Sanford, Fla., and author of the books The Work of Christ, Who Is Jesus?, and The Unexpected Jesus.
Share this page