Getting God right
to grow in holiness
GROWTH GROUPS
We are all called to be part of God's amazing church. Perhaps you have been feeling lost in life, or wondering about truth, or feeling stagnant in your growth – no matter who you are, CERC's Growth Groups are perfect for you!
GROWTH GROUPS
At Growth Groups, we fellowship under God's word as we study the scriptures to equip ourselves for every good work (2 Tim 3:14-16). It is where you can learn and reflect on who God is, who we are, and how we should respond in light of His revealed truths.
Our groups comprise men and women from all ages and all walks of life, and meet throughout the week for, among others, fellowship and prayer with the goal of growing and building up one another in love.
GROWTH GROUPS
Come fellowship with us!
We would love to encourage and be encouraged by your faith. It is also a great place for you if you want to know the Gospel and be transformed by it.
Find a GG near you below, and join us this coming week!
Growth groups for adults around Klang Valley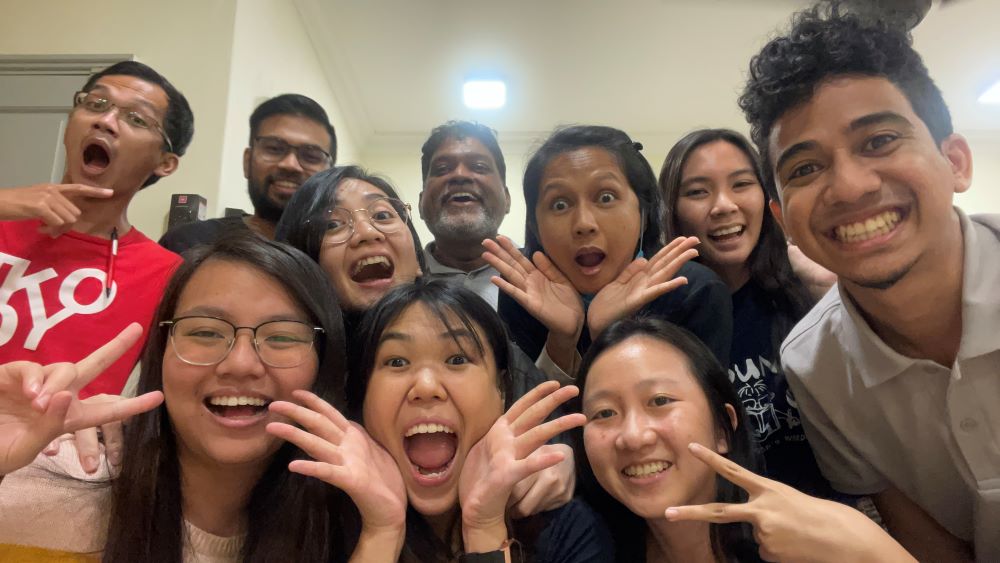 Bahasa Melayu
Fri 8.30pm
Pele Palasundram +6012 213 0224
Bandar Kinrara
Thu 8.00pm
Eldwin Oui +6011 1181 6048
Bandar Sri Damansara
Thu 8.00pm
Adrian Miller +6017 387 3745
Bandar Utama 1
Thu 8.00pm
Bandar Utama 5
Thu 8.00pm
Eugene Teh +6012 392 6855
Bandar Utama 11
Thu 8.00pm
Jeremy Wee +6010 886 1789
Bangsar
Thu 8.00pm
Jerome Leng +6017 656 5952
Bangsar South
Thu 8.00pm
Zachary Liew +6012 280 6166
Chinese
Thu 8.00pm
David Yong +6012 693 6437
East Cheras
Thu 8.00pm
Daniel Chandy +6017 891 2322
GG1
Sat 2.00pm
Mark Leong +6016 335 7137
Kepong
Bilingual (English and Chinese)
Thu 8.00pm
Wong Jia Jun +6016 206 8801
Klang & Kota Kemuning
Thu 8.00pm
Samuel Tan +6019 881 5513
Mums GG
Tue 9.00am Fri 8.30pm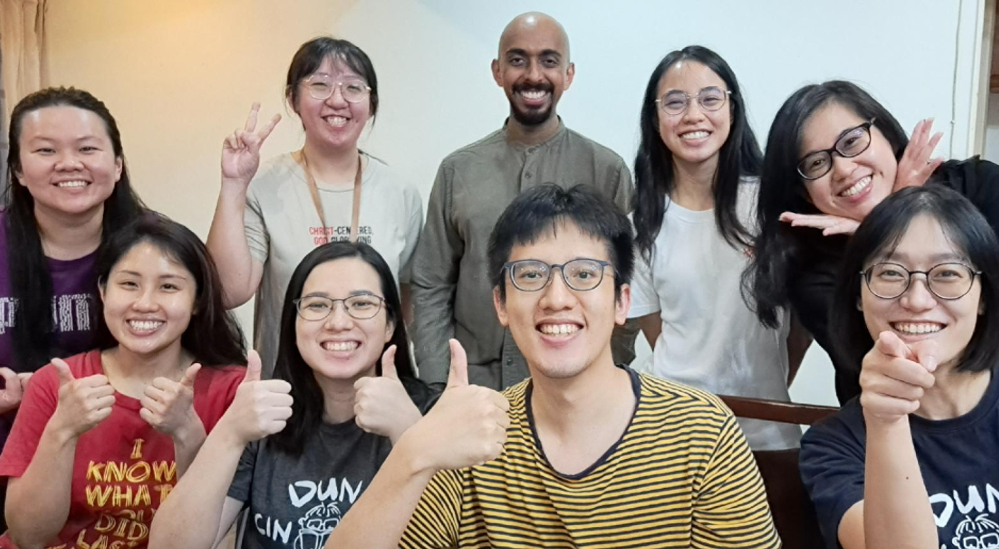 Old Klang Road
Thu 8.00pm
Shaun Alex Thomas +6012 201 2341
Phileo Damansara
Thu 8.00pm
Joshua Johnson +6010 781 2828
SS2
Thu 8.00pm
Woo Kae Sheng +6016 725 3340
SS3
Thu 8.00pm
Joshua Tay +6017 336 5588
SS16
Thu 8.00pm
Zechariah Lo +6011 2625 5720
USJ 11
Thu 8.00pm
Jonathan Chin +6018 311 5822
Wangsa Maju
Bilingual (English and Chinese)
Thu 8.00pm
West Cheras
Thu 8.00pm
Voon Hui Shun +6016 938 5670
Pre-U & university students growth groups
TGG 1
A Tertiary Growth Group for all first year undergraduates and pre-uni students
Sat 3.00pm
Vanessa Ong +6011 5129 8911
TGG Chinese
Sat 2.00pm
Sarah Gan +60 12 732 4215
TGG IMU
Sat 2.00pm
Zechariah Lo +6011 2625 5720
TGG INTI
Sat 2.00pm
Cheryl Tan +6016 233 3492
TGG MAHSA
A Tertiary Growth Group for students of Mahsa University
Sat 2.00pm
Prisca Wong +6016 769 7603
TGG MonSun
A Tertiary Growth Group for students that come from Monash and Sunway University
Sat 2.00pm
Joel Tan +6014 328 9307
Winnie Lai +6017 357 9660
TGG Original
A Tertiary Growth Group for students that come from the other universities not listed in the page
Sat 2.00pm
TGG Taylor's
Sat 2.00pm
Jeremy Wee +6010 886 1789
TGG UKSI
A Tertiary Growth Group for students of UCSI University and University Kebangsaan Malaysia (UKM)
Sat 2.00pm
Voon Hui Shun +6016 938 5670
Bahasa Melayu, Chinese or Bilingual groups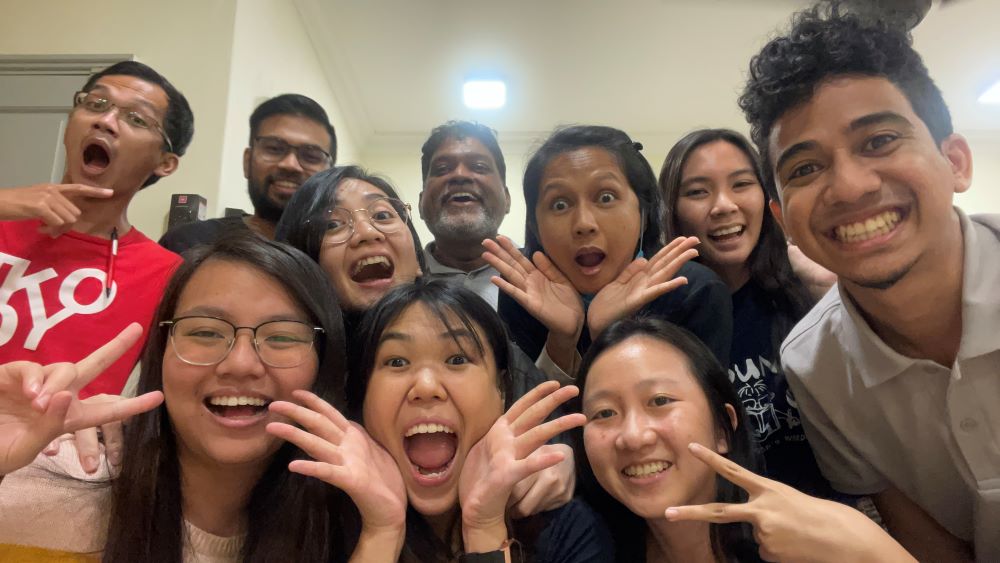 Bahasa Melayu
Fri 8.30pm
Pele Palasundram +6012 213 0224
Chinese
Thu 8.00pm
David Yong +6012 693 6437
Kepong
Bilingual (English and Chinese)
Thu 8.00pm
Wong Jia Jun +6016 206 8801
TGG Chinese
Sat 2.00pm
Sarah Gan +60 12 732 4215
Wangsa Maju
Bilingual (English and Chinese)
Thu 8.00pm
Mums GG
Tue 9.00am Fri 8.30pm
Find a Growth Group closest to you